Become bed bug free in one day
HeatRx provides fast and convenient bed bug extermination services throughout many areas in Alameda county and nearby cities.
How Can HeatRx Help You
I need help identifying bed bugs
I'd like to schedule for an inspection
I'd like to receive a quote/estimate
Get rid of bed bugs conveniently
HeatRx simplifies the process of professional bed bug extermination in your home. We'll help you determine the best solution for you, and we'll give you preparation guides with instructions that you can easily follow prior to a bed bug treatment. Contact us today for a schedule.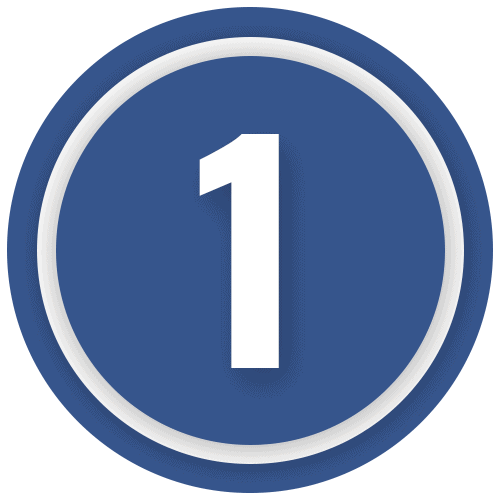 Free Inspection
A licensed inspector will check your property and look for evidence of bed bugs. Inspection may take 30-60 minutes.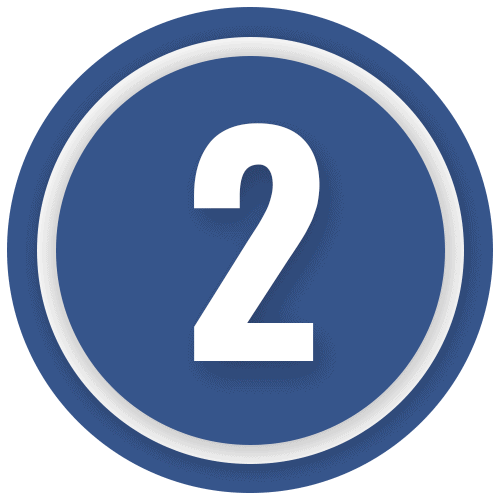 Clear Preparation Guides
We'll give you written instructions on what you should do while preparing for a treatment. Our instructions are easy to understand and follow.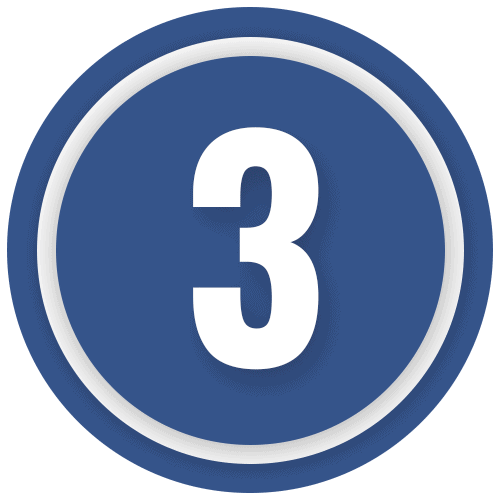 Expert Treatment
Our team will spend the time required and make the effort to ensure you get the best treatment and be rid of the bed bugs for good.  
Is there a bed bug problem in Alameda County?
Alameda Vector Control has a lot of useful information related to bed bugs. Authorities have claimed that "In Alameda County, bed bugs are now considered a major nuisance pest. They have been found in apartment complexes, college dormitories, homeless shelters, hotels, and residences".
Bed bugs have become a widespread problem among various communities because of how easily they are transferred from one location to another. They are great hitchhikers, and because of their small size, they tend to hide very well in our clothes, luggage, and bags whenever we travel. We may encounter them unknowingly in public utility vehicles, hotels, public libraries, theatres, or even someone else's home.
Alameda County has bed bug videos, recommendations for treatment, bed bug biology factsheets, and other really helpful information. You can access all of their resources here: https://acvcsd.org/programs-services/bed-bugs/
some common questions about bed bugs:
How do I know if I have bed bugs in my home?
If there are bed bugs in your house, you may notice itchy welts on your or your family's skin. You may also see the bed bugs or evidence of their presence, such as small bloodstains from crushed bed bugs or dark spots from bed bug droppings. Bed bugs are found most often around areas where a person sleeps or rests. These areas include: on or near beds and bedroom furniture; in the tufts, seams, and folds of mattresses and daybed covers; and in clutter around sleeping areas.
In more severe infestations, bed bugs may spread to cracks and crevices in bed frames and box springs and be found behind headboards, inside nightstands, and behind baseboards, pictures, and moldings. It is important to inspect furniture adjacent to sleeping areas for the presence of bed bugs, as well as behind loosened wallpaper. Bed bugs may also hide in piles of books, papers, boxes, and around pet sleeping areas.
Should I report a bed bug infestation to local authorities?
Yes. Bed bugs are considered a public health nuisance and when found in hotels, prisons, nursing homes, hospitals and public transportations should be reported to the local county health or environmental health department.
You can get more information from the U.S. Centers for Disease Control and Prevention.
We do free bed bug inspections!
If you suspect bed bugs in your home but couldn't find one, HeatRx can help you with free bed bug inspections. Below are pictures of evidence that bed bugs leave behind like eggs, nymphs, exoskeletons, and fecal matters.
Bed Bug Eggs
Very tiny, but still visible with the naked eye. Sticky and often found near bed bug fecal matter. Can be found in screw holes, furniture joints, folds of fabric, etc.
Bed Bug Nymphs
Adult bed bugs grow up to 5 millimeters long and 3 millimeters wide. They are reddish in color. Nymphs are translucent, becoming brownish as they mature.
Exoskeletons and Fecal Matters
These are sure evidence that bed bugs leave behind near their dwelling places or where they usually feed. Watch out for tiny black spots or translucent exoskeletons.
Our Treatment Solutions
Bed Bug Heat Treatment
Most convenient treatment for homeowners because of its instant results. All life stages of bed bugs are eradicated after exposing them to high temperatures. Results are seen after just one day of treatment.
Bed Bug Bio-Pesticide Treatment
The HeatRx Bio-Pesticide Bed Bug Treatment is a cost-effective treatment to eliminate bed bug populations. The bed bugs will eventually die after 3 to 7 days upon contact with the biopesticide.
Precautionary Service Treatment
Our precautionary service treatment is recommended in situations when we cannot find any conclusive evidence of a bed bug infestation. We apply residual products that deals with a bunch of common pests.
Vehicle Bed Bug Heat Treatment
Vehicles can get infested by bed bugs, too. Our vehicle bed bug treatment involves high temperature steaming and application of residual to ensure that your vehicle isn't housing any bed bugs.
Treatment options for every budget
The cost of bed bug treatment depends on a number of factors:
The type of treatment desired
The severity of the infestation
The type, size, and contents of the home.
HeatRx can provide a quick quote over the phone where you can discuss "ballpark" pricing with one of our inspectors.
Why hire HeatRx as your bed bug exterminator
Bed bugs are notoriously difficult to exterminate. The primary reason for this is because successful treatment requires so much time and effort. You also need specialized equipment to properly remove bed bugs and prevent future re-infestations.
Getting rid of bed bugs is so tedious and physically/mentally draining that more than a few pest control companies outsource the hard work to bed bug specialists like HeatRx.
Experience. Lots of Experience
Our team has seen it all. We know bed bugs can happen to anyone. We will arrive on time and respect your property.
Chemical Free
Our treatments are proven to eliminate bed bugs without using chemicals. We will present to you a variety of treatment options and you can choose the one that is best for you.
A quality service takes time
When HeatRX comes for a bed bug eradication job we take the time to do it right. Each crew complete just a single bed bug eradication job per day, meaning they have all the time in the world to put in their best efforts. We make sure our teams have the tools and equipment to truly
Deliver Incredible to each of our clients.
Our Guarantees
Our Bed Bug Heat Treatment is our premium service and it comes with a 30-day guarantee. Additionally, we're proud to offer an extended 1-year warranty! In the event that bed bugs get reintroduced within 12 months, we will return and retreat conventionally for just $175. It is the best warranty in the industry backed by the best bed bug heat treatment company in San Francisco's Bay Area.
Total Bed Bug Removal
Customer Satisfaction
24/7 Availability
Treatment within 5 days
More than hundred of homes treated and customers satisfied!
HeatRx is committed to giving you the best possible service and experience. From the time customers contact us to post-treatment services, we are a team of bed bug exterminators dedicated to see you become free from bed bugs.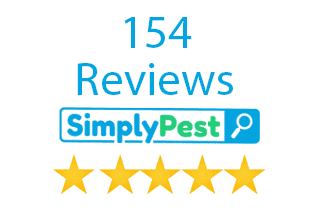 James and Cody were very professional, conscious and thorough, was very pleased and satisfied with the work they did and the care they took with my home and belongings.
Cody was super friendly and helpful, he was able to answer all our questions and give us some hope. Thank you so much.
Cody did a fantastic job at my home. Everything was in perfect order after the 8-hour extensive treatment he and his fellow helper provided, and best of all, the bed bugs appear to be gone.
Our service locations within or nearby Alameda County
HeatRx offers premium bed bug heat treatment and other affordable bed bug treatments in the following areas within Alameda County and nearby places. HeatRx mostly services counties and cities in San Francisco's Bay Area from Alameda to Sacramento. Our team of bed bug exterminators are looking forward to help you become free from bed bugs!
Bed Bug Removal | Same day Results
Featured Blog Post
Our blogs explore the nature of bed bugs and how they affect you.
Prevent Bed Bugs: Discover essential tips to keep bed bugs at bay and make prevention your top priority. Read on now for effective strategies.
Prevent Bed Bugs: Discover essential tips to keep bed bugs at bay and make prevention your top priority. Read on now for effective strategies.
Prevent Bed Bugs: Discover essential tips to keep bed bugs at bay and make prevention your top priority. Read on now for effective strategies.
Customer Support
Call Us 24/7
Is it 2 AM and the bed bugs are biting? Send us a message or call us. We are very much eager to help you regardless of the hour. In the rare instance we aren't available, we will call you back ASAP
Detailed Paperwork
Whether it is a Written Quote for services or a Completed Service Notification we always like to provide details. We want our customers to know what we did, what we saw, what we treated, and how our customers can assist. Eliminating bed bugs is a team effort and teams work best when there is good communication.
Free Bed Bug Inspections
Free Consultations. Free Estimates. Be Free of Bed Bugs.
** We will reach out as quickly as possible to schedule a FREE inspection. By clicking above, you authorize HeatRx to call, text or email you. We appreciate the opportunity to earn your business!