See What Our Customers Are Saying
HeatRx is committed to providing an incredible customer service experience. We know that having bed bugs can be stressful.
Our goal is to make the process of eliminating bed bugs as easy as possible.
Dec 1, 2020
James and Cody were very professional, conscious and thorough, was very pleased and satisfied with the work they did and the care they took with my home and belongings.
Nov 20, 2020
Cody was super friendly and helpful, he was able to answer all our questions and give us some hope. Thank you so much.
Nov 19, 2020
Cody did a fantastic job at my home. Everything was in perfect order after the 8-hour extensive treatment he and his fellow helper provided, and best of all, the bed bugs appear to be gone.
Nov 18, 2020
Brennan was friendly, knowledgable and competent. Was very pleased with Heatrix.
Nov 16, 2020
Brennan was patient, professional and friendly. He gave me a lot of helpful information and put my mind at ease. Thank you, Brennan!
Nov 4, 2020
Brennan was working hard. He was very patient when I asked him questions. Finger cross, let's see, I hope the treatment will work, and I will be free from the bed bugs, what a painful experience with the bugs.
Nov 2, 2020
Brennan was courteous, got right to work and did a thorough inspection and treatment.
Oct 30, 2020
Cody was very professional and answered the many questions that we had. We hope the services that will be rendered meet our expectations that HeatRX has claimed to provide.
Oct 29, 2020
Amazing, helpful, kind, quick and thorough!
Oct 26, 2020
Brennan was great, very professional. He handled my nerves well, explained the process, communicated clearly and was extremely helpful.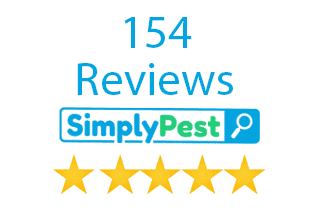 After each service, our office management software asks our clients about their experience. Not all customers respond to these surveys, but the customers who do are extremely happy with their experience with HeatRx.
Give us a call (510)-244-2301 to schedule a FREE pest inspection. We look forward to earning your business.
The Best Customer Experience Possible.
We will provide you a GREAT customer experience as well. Give us a call to schedule a FREE inspection.
Our inspector will arrive on time and in uniform. The bed bug inspection will take approximately 30 minutes. Our bed bug inspector will leave you a written quote and answer any questions at the end of the inspection.
Do you have questions about bed bug removal? Let's talk.
Our team can get you bed bug free quickly. You don't have to live with the bed bugs any more.
Invite us into your home for a FREE bed bug inspection. Take the first step in getting rid of the bed bugs once and for all.
How Can We Help?
We have the solution to your bed bug problem.
** We will reach out as quickly as possible to schedule a FREE inspection. By clicking above, you authorize HeatRx to call, text or email you. We appreciate the opportunity to earn your business!