Bed Bug Heat Treatment
Get Rid Of Bed Bugs In One Day!
Bed Bug Heat Treatment Experts!
What is a bed bug heat treatment?
We can save your belongings! Don't throw out your furniture!
Home / Apartment/ Condo
We will bring the living areas of the home to lethal to bed bug temperatures. The elevated temperatures will effectively eliminate all stages of bed bugs– eggs, nymphs and adults.
Localized Treatment
Treating specific items like beds, nightstands and other specific items is a "localized" treatment. High temperature low moisture steaming can assist in eliminating bed bugs nesting on items.
Vehicle / Semi-Trucks
Bed bugs can become a problem in vehicles. HeatRx has the equipment and expertise to eliminate bed bugs in vehicles. Summertime heat typically isn't enough to sterilize a vehicle.
Why are bed bug heat treatments so popular?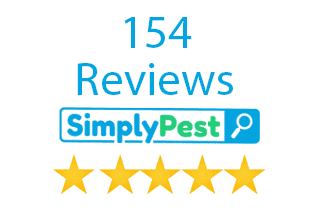 Don't Panic! Don't Trash Your Bed!
A Bed Bug Heat Treatment Can Save Your Furniture!
Our team of highly skilled bed bug specialists can most likely save your furniture. We have been able to save the furniture of even the most severe bed bug infestations! It is rare that our team will encourage a client to throw away a piece of furniture.
HeatRx bed bug heat treatments are high quality. Our team takes the time to make sure you get the highest quality service. We know bed bugs can be incredibly frustrating. We also know that you don't want to throw away furniture that can be saved!!
A bed bug heat treatment from HeatRx will save you time, money and frustration!
HEATRX SPECIALIZES IN BED BUG HEAT TREATMENTS!
We eliminate mild to SEVERE bed bug infestations.
TREATMENT OPTIONS FOR EVERY BUDGET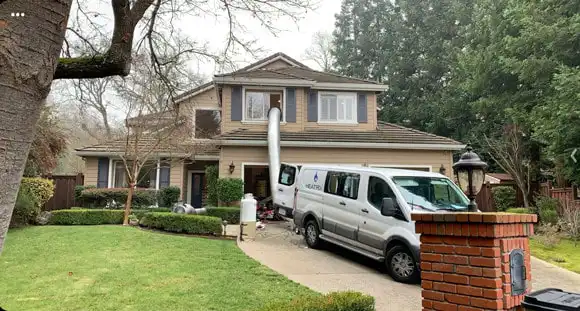 Bed Bug Heat Treatments (Most Popular!)
Bed bug heat treatments are the recommended method to eliminate bed bugs. A heat treatment is perhaps the most convenient option for homeowners because it requires little preparation and the bed bugs are eliminated in one day. This service includes a complimentary inspection/treatment approximately 14 days after the bed bug heat treatment. Bed bugs cannot survive when we bring the heat!
It comes with a 30 day guarantee and a 1-Year extended warranty!
Bio-Pesticide Bed Bug Treatment (Great Value!)
Bio-pesticide bed bug treatments are unique in that it utilizes one natural organism against another natural organism. Bed bugs perish within 7 days of encountering the active agent. The bio-pesticide also has a transfer effect, which means an "infected" bed bug can pass it to other bed bugs in the colony. This treatment works slower, but it just as effective at eliminating the pests.
Traditional Bed Bug Treatment
A traditional bed bug treatment relies on specially formulated pesticides to eliminate the bed bugs. It typically involves three treatments spaced approximately 14 days apart. Extensive preparation such as doing laundry and decluttering is required. The success of a traditional bed bug treatment is dependent on the cooperation of the client.
Exterminating Bed Bugs: The HeatRx Process
Expert Inspection
A licensed inspector will visit your property and diligently check for evidence of bed bugs. This free bed bug inspection may take 30-60 minutes. 
Client Preparation
We will give you written instructions on what you should and shouldn't do when preparing for a bed bug heat treatment. 
Expert Treatment
Our team will spend the time required and make the effort to deliver the best treatment.  We love to Deliver Incredible experiences to our clients.
Heat Treatments Destroy Bed Bug Eggs!
Bed bug eggs are typically the hardest stage of bed bugs to kill.
Our lethal temperatures will find the eggs and stop them from hatching.
What People Say About Our Bed Bug Heat Treatments
Preparation Guide: Bed Bug Heat Treatment
How do I prepare for a bed bug heat treatment?
Every bed bug treatment is going to require some preparation efforts. Preparing for a bed bug heat treatment is not difficult. We provide a clear and easy to follow bed bug preparation guide during our FREE bed bug inspections. A copy of our bed bug preparation guide is also emailed to clients immediately after they sign their service agreement. We are happy to answer any questions you might have related to preparing for a bed bug heat treatment!
Basic Preparation:
PEOPLE, PLANTS AND PETS
All people, plants, and pets must be out of the home and secured outside. All animals must be kept away from our Service Professionals and the treatment area. Please drain and remove fish from their tanks.
CLOTHING, LINENS, BLANKETS, TOWELS, ETC.
Clothing in drawers can be left in drawers unless they are
densely packed. If clothing in drawers is densely packed,
remove them and place them loosely in open-weave laundry
baskets. DO NOT place clothing in plastic bags.
BEDS AND BEDDING:
Please leave your mattresses and box springs and all bedding "as is". No need to make your bed because half way through the treatment we are going to remove your bedding and rotate your mattress.
ELECTRONICS AND ASSOCIATED ITEMS
Unplug all home electronics. (Plasma televisions should be removed.)
List of items that should not be heated.
All aerosol and pressurized cans – hairspray, deodorants, bug spray, asthma inhalers, spray paint and cleaning products.
Chocolate and other melt able foods and candy. (Consider putting them in the refrigerator.)
Medication/Medicine (or, put them in the refrigerator).
Beverages – bottles of wine, cans of beer and other carbonated beverages.
Candles, wax figurines and oil paintings.
Musical instruments and other items considered priceless.
All flammable materials – butane lighters, fuel lamps and fuel, solvents, fuel for food warmers, ammunition, etc.
Faux wood laminate furniture, laminate flooring, vinyl window coverings and vinyl records.
We strongly recommended that you remove all items on the above list and any items that you think might be damaged by heat. Remove any item that you wouldn't feel comfortable leaving in a hot car during a San Diego summer! HeatRx will not be responsible for items, furniture or flooring damaged by heat. We are hired to introduce lethal to bed bug temperatures to the treatment area, clients are responsible for removing any items that may be damaged by heat.
Hire the Bed Bug Heat Treatment Experts!
HeatRx will get you bed bug free fast!
Bed bugs are not a "do-it-yourself" project. Heat treatments by a highly trained team of bed bug specialists the fastest way to eliminate the bed bugs. HeatRx is committed to customer service and we have the best guarantee in the industry.
Let our experience save you time, money and frustration!
Understanding Bed Bug Heat Treatment
Bed bug heat treatment is a popular method to eliminate bed bugs due to its near instant results. The effectiveness of a bed bug heat treatment is proven. Compared to other treatments, a bed bug heat treatment is the quickest way to deal with a bed bug infestation in your home or property. With this treatment, you can be bed bug free in just one day. In this article, we will be tackling answers to the common questions people are asking about heat treatment.
HeatRx specializes in bed bug heat treatments. If you're looking for a professional bed bug exterminator that offers a bed bug heat treatment service, then you're in the right place. Call us today for a free inspection and estimate.
How much heat does it take to kill bed bugs?
Bed bugs love warm places but like every living creature they have a thermal death point. It has been scientifically proven that bed bugs cannot survive for more than a few minutes when exposed to temperatures in excess of 120 degrees Fahrenheit. A professional bed bug heat treatment guarantees total eradication of the bed bug population including all eggs, nymphs, and adult bed bugs. HeatRx is a leader in bed bug heat treatments because our team will hold lethal to bed bug temperatures for 5 hours!
Heat Treatment Process
Every successful bed bug treatment will require the client to do some preparation prior to service. A traditional bed bug treatment will require the clients to complete a variety of tasks. It may include chores such as washing the sheets, linens, clothes, and then putting them in the dryer, or perhaps you may have to throw away some furniture that are beyond the point of recovery.
With bed bug heat treatment minimal preparation is required. HeatRx provides clients a detailed step by step guide prior to the heat treatment. A clear preparation guide prevents misunderstandings and makes the entire process easier. Clients are encouraged to ask questions. A properly prepared house will receive a great outcome. We maintain lethal to bed bug temperatures in the house for at least five hours to guarantee that bed bugs have been eradicated. We document when lethal to bed bug temperatures have been reached and we document the temperatures in the structure when we end the treatment.
Bed bug exterminator companies utilize industrial-size heating equipment to raise up the ambient air temperatures to at least 120 degrees, targeting the locations where bed bugs have been identified. These locations are usually the areas where humans rest and relax for extended periods of time – bedrooms, living rooms, dens, mancaves, she-sheds, etc.
Can a bed bug exterminator get rid of bed bugs in just one treatment?
Yes. A bed bug heat treatment eliminates all bed bugs in just one session, unlike other bed bug treatments that would require the exterminators to treat your house two to three times.
The main reason why a heat treatment is so effective against bed bugs is because no matter where the bed bug is in its life cycle, it will die when exposed to high temperature. Eggs, nymphs, and adult bed bugs are not resistant to heat. This is why we can guarantee that a heat treatment has a 100% success rate of dealing with a current infestation in a home.
But a bed bug heat treatment will not be enough in the long run, especially in a situation where bed bugs may be reintroduced. A bed bug heat treatment will not be able to prevent a future infestation by itself and is best combined with the use of residual products to not only deal with the bed bug infestation at hand, but also, to give you protection against reintroduction.
HeatRx is proud to provides the best bed bug heat treatment by including the application of proven residual materials the day of the heat treatment and on our follow up inspection. It is a little bit like wearing a belt and suspenders, but it has proven effective for our clients.
How much does a bed bug heat treatment cost?
There's a number of factors that affect the cost of a bed bug heat treatment. Some of these considerations are:
The severity of the infestation
The type and size of the home
The contents of the home
A bed bug heat treatment is an investment in your health and well-being. HeatRx provides free inspections and estimates. Give us a call (510)-244-2301. We will happy to discuss your unique situation. Many clients wonder if it is possible to do a heat treatment in only the areas of the home where the bed bugs have been identified. While this may be possible, it is not recommended. It comes with the risk of not fully exterminating all the bed bugs which may have found their way to other furniture or places in your house.
The HeatRx Process
HeatRx specializes in bed bug heat treatments. We have treated the homes of hundreds of satisfied customers and we solved their bed bug problem in just one day.
We make every penny count, we make sure first that bed bugs have been identified in your home. We do a bed bug inspection and then we give you a quote. Upon signing the quote, you will receive a preparation guide prior to the heat treatment that will be done.
Our heat treatments usually take all day. Our team will generally arrive between 8-9am. After the heat treatment, we will apply residual products that will prevent future bed bug infestations in your home. This gives you a layer of protection against bed bugs if ever they are reintroduced.
After 14 days, we will have a follow up visit to reapply residual products on areas that were previously infested. We recommend that you install bed bug mattress covers to ensure that your bed will never be infiltrated again by bed bugs.
The best guarantee there is…
All of our bed bug heat treatments come with a 30-day guarantee. If you found that bed bugs weren't completely eradicated within 30 days of the first service treatment, we will redo the treatment. Additionally, we also have an extended 6-month warranty. In the event that bed bugs get reintroduced in your home, we will return and retreat conventionally for a discounted price of $175. This is the best guarantee in the industry provided by the best bed bug exterminator in San Francisco's Bay Area.
With HeatRx, you can be bed bug free in just one day.
Do you have questions about bed bug heat treatments? Let's talk.
Our team can get you bed bug free quickly. You don't have to live with the bed bugs any more.
Invite us into your home for a FREE bed bug inspection. Take the first step in getting rid of the bed bugs once and for all.
Free Bed Bug Inspections
Free Consultations. Free Estimates. Be Free of Bed Bugs.
** We will reach out as quickly as possible to schedule a FREE inspection. By clicking above, you authorize HeatRx to call, text or email you. We appreciate the opportunity to earn your business!