ARE BED BUGS
Ruining Your Sleep?
Call San Jose's #1 Bed Bug Exterminator!
SAN JOSE'S HEAT TREATMENT EXPERTS!
Have You Seen Any Of These?
We can save your belongings! Don't throw out your furniture!
Bed Bug Eggs
Very tiny, but still visible with the naked eye. Sticky and often found near bed bug fecal matter. Can be found in screw holes, furniture joints, folds of fabric, etc.
Bed Bug Nymphs
After hatching bed bug nymphs will seek out a blood meal. There are 5 nymphal stages and a blood meal is required at each stage.
Bed Bug Adults
Adult bed bugs can move quickly, but will usually just meander. Adult bed bugs can reproduce quickly. A female bed bug can lay more than 200 eggs in a lifetime.
Discreet Bed Bug Specialists
We advertise online, not in your driveway.
HeatRx is a discreet bed bug exterminator that takes the feelings of its clientele into account. We keep our service vehicles clean and free of all references to bed bugs. Consequently, many people think we are a Heating and Air Conditioning Repair Company.
We know bed bugs can be incredibly frustrating. We also know that you may not want to advertise to the neighborhood the possibility that you might have bed bugs.
HeatRx will save you time, money and frustration!
HEATRX SPECIALIZES IN BED BUGS!
We eliminate mild to SEVERE bed bug infestations.
Treatment Options For Every Budget
Bed Bug Heat Treatments
Bed bug heat treatments are the recommended method to eliminate bed bugs. A bed bug heat treatment is the most convenient option for homeowners because it requires little preparation and the bed bug problem is solved in one day. Bed bugs cannot survive when we bring the heat!
Natural Solutions
Our natural bed bug solutions consist of a combination of mechanical pest control methods like steaming and vacuuming. We are also one of the only licensed companies in California using a proven bio-pesticide that uses nature against nature. We will discuss these options with you during the FREE bed bug inspection.
Exterminating Bed Bugs: The HeatRx Process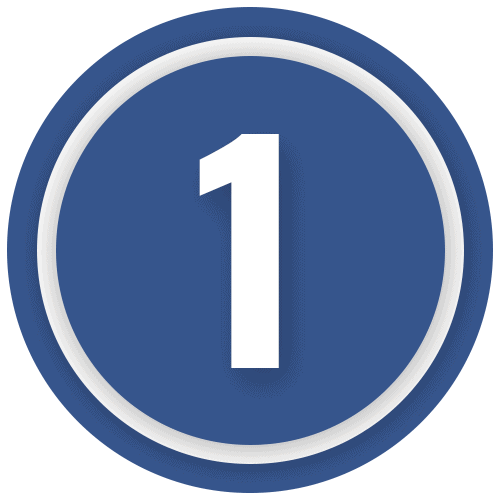 Expert Inspection
A licensed inspector will visit your property and diligently check for evidence of bed bugs. This free bed bug inspection may take 30-60 minutes.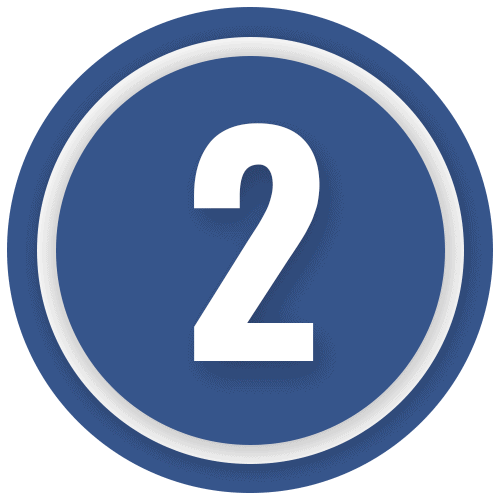 Preparation
We will give you written instructions on what you should and shouldn't do when preparing for a treatment. Our instructions are easy to understand and follow.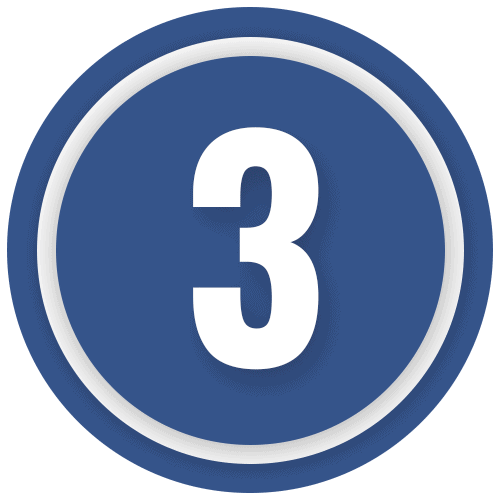 Expert Treatment
Our team will spend the time required and make the effort to make sure you get the best treatment.  We love to Deliver Incredible experiences to our clients.
San Jose's #1 Bed Bug Treatment
Same or Next Day Appointments Available. Competitive Pricing. Fully Licensed & Insured. HeatRx Can Get You Bed Bug Free in 1 Day!
San Jose Bed Bug Exterminator
HeatRx is proud to be acknowledged as a top bed bug exterminator in San Jose. In the past, it used to be that traveling was about the only way a household could get bed bugs.
However, it is now possible to inadvertently pick up bed bugs from the local library, doctors' offices, work, school and just about anywhere else and then transport it home. For severe infestations we recommend a bed bug heat treatment as it kills bed bug eggs, nymphs and adults fast.
Our team is trained to exterminate bed bugs using the best practices and products available in San Jose, California.
Local Bed Bug Exterminator Near You
We provide bed bug extermination services to various communities in San Francisco Bay Area. Click on your county name in the list below to find more information. Our bed bug specialists are looking forward to help you become bed bug free!
In The News
"They come out under cover of the night to suck your blood, which they need to survive. And they can hide in the smallest of cracks, making them incredibly hard to kill. These tiny blood-sucking parasites are bedbugs, and their numbers have increased dramatically in Santa Clara County over the past few years…
Bedbug bites generally cause itchiness and can leave large itchy welts, although they can also cause an allergic reaction in some people. While the response to the bites usually occurs quickly, it can take up to two weeks."
Click here to read the entire article from the Mercury News.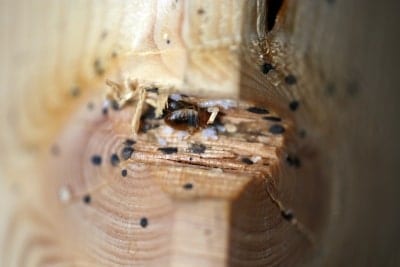 Bed Bug Exterminator in San Jose
HeatRx is Versatile
HeatRx can skillfully eliminate bed bugs using a variety of methods. A bed bug heat treatment is particularly effective at eliminating bed bug populations that are resistant to traditional treatment methods. Heat will penetrate the deepest and tiniest cracks and crevices where bed bugs love to hide.
Heat is Natural & Chemical Free
We love using heat because it is a natural way to drastically reduce a bed bug population. Even a localized heat treatment, like steaming, can quickly wipe out the bulk of a bed bug population, paving the way for alternative treatment options that will remove every trace of these loathsome pests.
Heat can kill bugs in tiny hiding spots.
Heat can penetrate even the smallest of bed bug hiding spots. As you can see in the image to the left bed bugs can hide in knots of wood. A heat treatment will eliminate adult bed bugs, nymphs and eggs.
HeatRx provides FREE bed bug inspections in San Jose!
Our Hayward office is only a few miles away from San Jose. We are happy to schedule a bed bug inspection that fits your schedule. Bed bugs can be difficult to find, particularly if it is in the early stages of an infestation. Please leave your beds and bedding "as they are", no need to vacuum or clean anything up prior to our arrival. Call us today to schedule a FREE inspection (510) 694-1938!
The Best Bed Bug Exterminator in San Jose
Bed bug infestations can happen to anyone. It can take place anywhere from residential homes to public places. Many cities in the United States had seen an increased number of bed bug problems and activity in recent years. Travel and transportation have become more accessible to everyone and bed bugs are the ultimate hitchhikers. Bed bugs can go unnoticed because of their tiny size; they can easily slip through cracks and crevices. Bed bugs can also hide in bed frames, electrical outlets, window trim and other locations without occupants noticing their presence.
Bed bugs have been found in movie theaters, airplanes, ferries, schools, hospitals, assisted living facilities, rideshare services, and more. Bed bugs can sneak in our bags, luggage, and clothes whenever we're out of our home.
If you happen to travel a lot and stay in hotels frequently, it's wise to inspect the beds and chairs of the hotel room where you are going to stay. You don't want to come home with a bed bug in your luggage as that would be the beginning of bed bug problems at home. It's important to remember that everybody is vulnerable to a bed bug infestation.
HeatRx specializes in bed bug extermination and control. If you know you're currently dealing with a bed bug infestation, or if you are suspecting the presence of bed bugs, give us a call. We'll happily conduct a free inspection for you or give you a quick quote over the phone.
Is there a permanent solution to bed bugs?
There are a number of effective bed bug treatment methods to kill bed bugs. But none of them can truly give you the full sense of security to make you feel that your home or property will be bed bug proof forever. This is because there is always a chance that you may encounter bed bugs in any place you go – public transportation vehicles such as trains, buses, and taxis, a poorly maintained hotel room, airbnb, public libraries, theaters, or other people's houses.
If you're lucky, you may never encounter any bed bugs at all. But there is no assurance to that scenario. The best solution that you have for bed bugs is still doing preventative measures on your own. It pays off to be watchful and diligent in seeking to avoid bed bugs. Here are some proactive tips that you can do to avoid bed bugs.
How to avoid bed bugs when traveling or staying at another place…
Be vigilant of your surroundings. Take a quick look at the room and see if it's clean and well-maintained. Look for evidence of bed bugs on the mattress and box spring, bed frame, chairs, curtain, and corners of the room. Look for bed bugs, eggs, fecal matter, and exoskeletons. Don't hesitate to ask for a different room if you found evidence of bed bugs. Or, if the room is unclean or poorly maintained.
Don't put your bags or luggage on the bed or on the floor. Put your luggage on a luggage stand, a shelf in a closet, or in the bathtub.
General tips on how to avoid bed bugs at home
Upon returning from any travel, wash your clothes immediately. Dry them on high heat. Bed bugs cannot survive in very high temperatures. Don't take the luggage to your room, instead store suitcases in the garage. It is better to vacuum and disinfect them first before putting them back to their proper places.
It helps to know what you're looking for when doing your own bed bug inspection. Be aware of what bed bugs look like, become familiar with the tell-tale signs and evidence of their presence. These are usually bed bug bites, red blood spots, bed bugs and their eggs, black spots which are fecal matters, and exoskeletons. If you need help with bed bug identification, take a picture of the bed bug or the evidence you found, and send them over to us. We'll be happy to help you.
Vacuum areas you suspect may be infested. This is a simple method of eliminating bed bugs, however this must be done with utmost care. Dispose the vacuum or plastic bag immediately and make sure that there will be no way that bed bugs will be able to re-enter your home. Also, clean your vacuum before you vacuum other areas of your house.
If you know you're dealing with a bed bug infestation, it is best to consult or hire a bed bug exterminator such as HeatRx. Hiring a professional will make sure that the bed bug infestation will be taken cared of for the immediate protection of your family and your home.
Understanding Bed Bug Treatments
There are a number of different treatments that we use for bed bug extermination. Understanding what these treatments are and how they work will give you an idea of the process that it takes to kill bed bugs and will help you know what you need according to your situation and needs.
Bed Bug Heat Treatment
Bed bug heat treatment is by far the best way for killing bed bugs. Bed bugs will die instantly when exposed to temperatures as high as 120 degrees Fahrenheit. Heat treatment is highly effective at eliminating all stages of bed bug activity. It is our recommended treatment for everyone because it can eliminate bed bugs in just one day.
Benefits of a bed bug heat treatment:
All stages of bed bugs are eliminated in just one visit.
Natural treatment, bed bugs do not tolerate heat well.
The heat finds the bed bugs and eliminates eggs, nymphs and adults!
Immediate piece of mind and relief.
Very little preparation efforts required (no need to wash/dry clothes).
Bed bug heat treatments are typically a bit more expensive than other treatments; however it is important to recognize that it is an 8 hour treatment and you will get immediate relief from bed bugs and their bites. A bed bug heat treatment by HeatRx is the gold standard of bed bug extermination.
Bed Bug Chemical Treatment
A chemical treatment utilizes the effectiveness of pesticides against bed bugs. It can be effective in eliminating bed bug adults and nymphs. But unlike a heat treatment, a chemical treatment cannot kill bed bugs instantly. The applicator is unable to get the chemicals directly onto the entire bed bug population. It is necessary for the bed bug eggs to hatch out first and then rely on the chemicals to kill the newly hatched nymphs as the bed bugs journey to get their blood meal.
A chemical treatment is less expensive than a heat treatment, but it will take 2-3 treatments before the bed bug population is eliminated.
Bed Bug Bio-Pesticide Treatment
The HeatRx Bio-Pesticide Bed Bug Treatment is a cost effective treatment that is proven to eliminate bed bug populations. Unlike other bed bug treatments, this bio-pesticide has a unique transfer effect. Bed bugs who encounter the bio-pesticide are able to spread the active ingredient to other bed bugs. The materials used during this treatment is specifically designed to reduce and eventually eliminate bed bugs. Bed bugs who encounter the spores (bio-pesticide) will perish within 3 to 7 Days.
The primary product used during this treatment is Aprehend; a professional grade product available to licensed pest control operators. It has only recently become available for use in California and has been proven effective by pest control professionals across the United States. HeatRx is one of the few companies in California who use Aprehend.
Precautionary Treatment
The HeatRx Precautionary Bed Bug Treatment is a recommended treatment when we are unable to find conclusive evidence of bed bugs during an inspection. Just because we were unable to physically identify the presence of bed bugs doesn't mean they don't exist. It could just be the early stages of a potential infestation.
Our precautionary treatment utilizes a localized heat via a high temperature, low moisture steamer along the bed frame and other spots where bed bugs commonly hide. We then apply a broad label pesticide to eliminate a wide variety of insects.
The good news is if we take precautionary measures now we can often eliminate a bigger bed bug infestation before it spirals out of control. In the event an infestation does occur, the cost of this treatment will be deducted from any future bed bug heat treatment provided by HeatRx.
How much does bed bug extermination cost?
Hiring a professional bed bug exterminator like HeatRx will save you much time, effort, and financial resources compared to doing it on your own. Bed bug extermination is not a "weekend do-it-yourself" project. Trying to kill the bed bugs can be exhausting and frustrating. It takes the right equipment, experience, and expertise to effectively eradicate the bed bugs for good.
Here are some of the factors that affect the cost of bed bug extermination:
The type of treatment desired
The severity of the infestation
The size and type of home
The contents of the home
We offer a free consultation over the phone if you're worrying about bed bugs. We can also give you a quick quote if you're planning to treat your home against bed bugs. A bed bug infestation is a huge problem and it should not be taken lightly.
Our Service Locations
If you're looking for a bed bug exterminator near San Jose, California, then look no further. HeatRx is a local and trusted bed bug exterminator, and we service various counties and communities in San Jose's Bay Area.
Customer Reviews
Since 2017, we have treated hundreds of homes. Hundreds of customers have been satisfied of our team, our service, and the results that come because of our bed bug treatments. Here's what people have to say about us:
The HeatRX Process
We will provide you a detailed bed bug inspection. Our licensed inspector will leave you a competitive quote and will review our preparation guide. It's a 12-page booklet which describes the treatment process from start to finish. One of our core values is to "Deliver Incredible". From experience, we know that happens best when proper expectations are set and met.
We are happy to help you deal with your bed bug problems. We will help you determine the best bed bug solution for you.
Do you live in San Jose and questions about bed bug removal? Let's talk.
Our team can get you bed bug free quickly. You don't have to live with the bed bugs any more.
Invite us into your home for a FREE bed bug inspection. Take the first step in getting rid of the bed bugs once and for all.
How Can We Help?
We have the solution to your bed bug problem.
** We will reach out as quickly as possible to schedule a FREE inspection. By clicking above, you authorize HeatRx to call, text or email you. We appreciate the opportunity to earn your business!