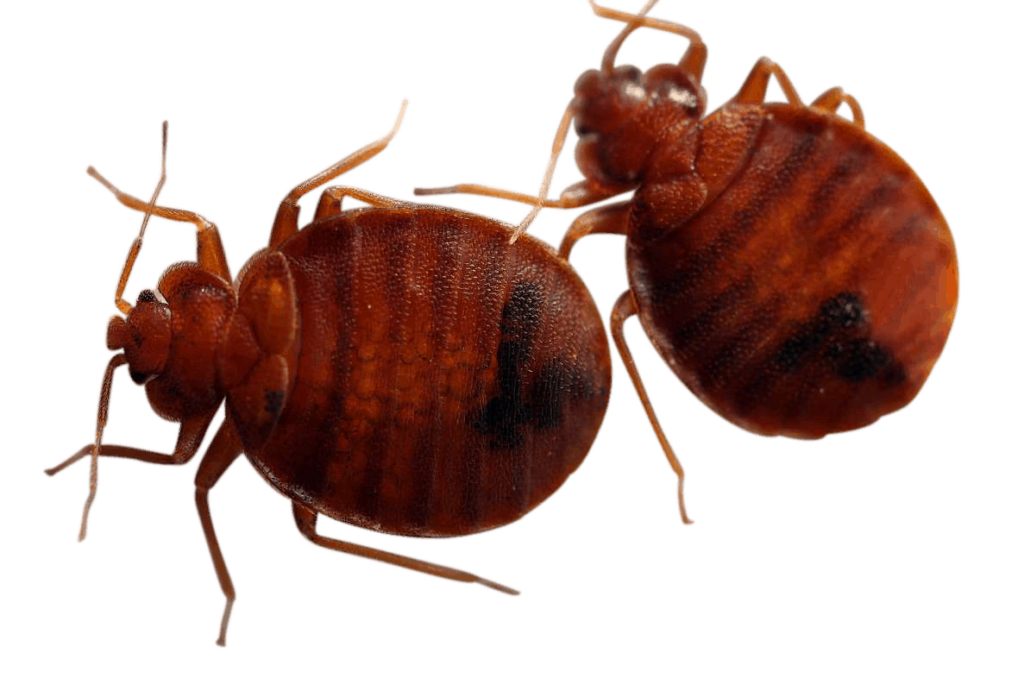 Identify bed bugs easily!
Most cell phones have incredible cameras. Simply take a picture of the bug and text it to the number displayed below. A bed bug specialist will take a look at the photo and let you know what we think.
Photos of bed bugs and evidence of bed bugs
More info about bed bugs and how to spot them
The type of bed bugs that we commonly encounter in the United States is of the Cimex Lectolarius family. In a simplified description, they are small and oval in size and shape. Adult bed bugs grow up to only 5 millimeters long and 3 millimeters wide. They are copper and reddish in color. Eggs are usually very tiny and white in color and nymphs are translucent, becoming more brownish in color as they mature.
Few of the very telling evidence that bed bugs leave behind are their eggs, exoskeletons, fecal matters, and blood stain on linens or blankets. They can be easily overlooked at early stages of an infestation so better keep an eye out if you're suspecting any presence of bed bugs in your home.
James and Cody were very professional, conscious and thorough, was very pleased and satisfied with the work they did and the care they took with my home and belongings.
Cody was super friendly and helpful, he was able to answer all our questions and give us some hope. Thank you so much.
Cody did a fantastic job at my home. Everything was in perfect order after the 8-hour extensive treatment he and his fellow helper provided, and best of all, the bed bugs appear to be gone.
Free Bed Bug Inspections
Free Consultations. Free Estimates. Be Free of Bed Bugs.
** We will reach out as quickly as possible to schedule a FREE inspection. By clicking above, you authorize HeatRx to call, text or email you. We appreciate the opportunity to earn your business!
Why Trust HeatRx?
We are more than just a contractor with heat equipment. We are pest control professionals who specialize in bed bug heat treatments. We can solve your bed bug infestation without using harsh chemicals. We are a highly motivated and professional team of bed bug exterminators.
All of our inspectors are licensed Branch 2 Field Representatives who will create the best plan of action to eliminate your bed bugs and take precautions to prevent re-infestations. We have the best processes, best customer communication and best equipment to ensure we exterminate bed bugs quickly and without hassle.